22 Feb

Ode to Food and Drink

The Year of Food and Drink is upon us here in Northern Ireland and Tourism NI  have launched a competition to create an Ode to food.  The Ode is to be inspired by the great produce of Northern Ireland, in fitting with February's theme #LoveLocal.  Just for the fun we decided to get involved writing an Ode to our very own Kelly's Patch. Let us know what you think of ours on social media @KellysPatch, as we may be a little bias  .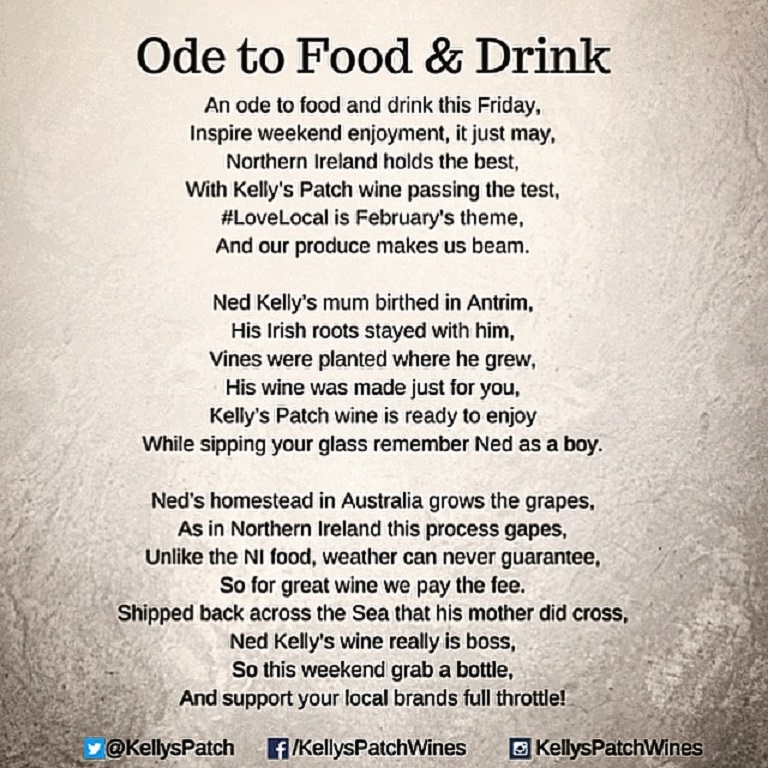 If you are feeling creative or inspired, write your own ode! The winner will receive one night's bed and breakfast in very local, Laurel Villa boutique guest house in Magherafelt for two people and entry for two on the Seamus Heaney Tour. Enter via social media using the hashtag #OdeToFood, email to odetofood@duffyrafferty.com or post on Facebook tagging @discovernorthernireland. Entry closes Monday 29th of February…GOOD LUCK!